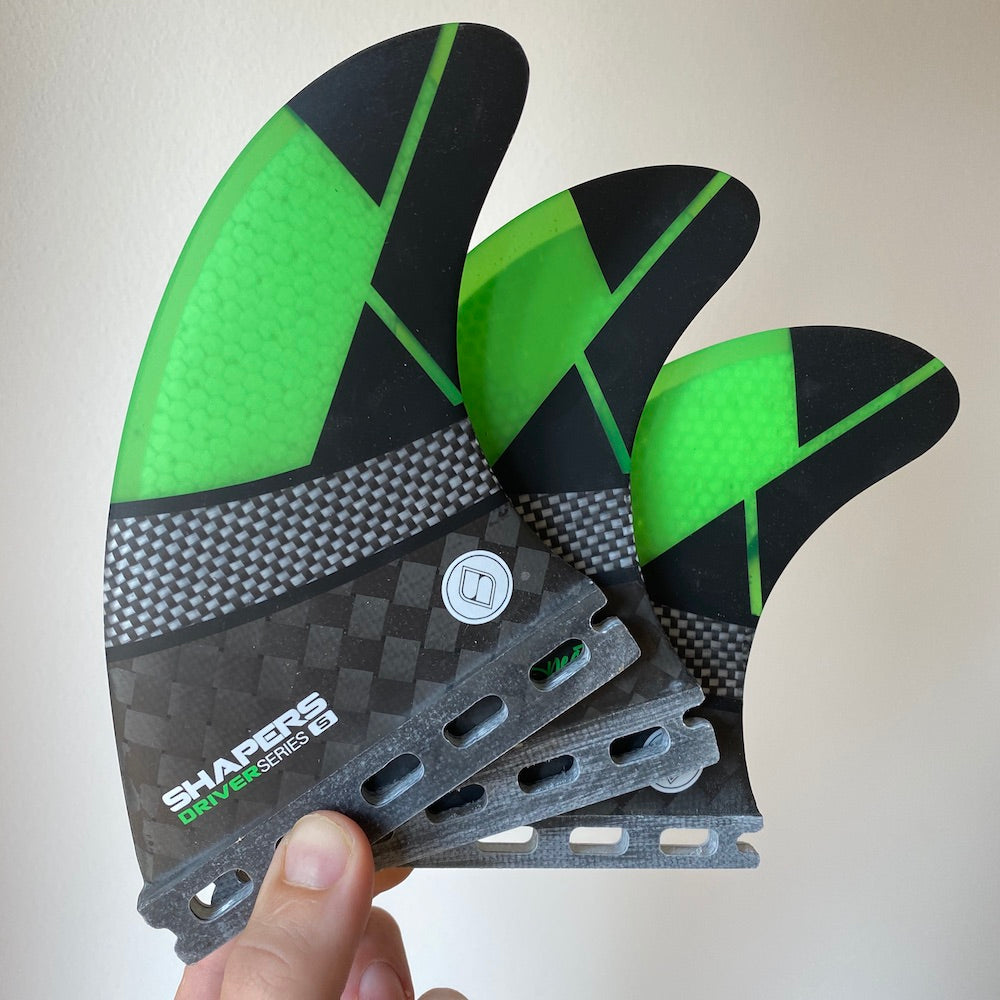 Shapers Fins - Driver (Futures) - Green - Small
Shapers Fins - Driver (Futures) - Green - Small

The Driver commands power surfing, it drives hard and fast! Wide fin base for drive, width maintained through the fins tips for hold and an overall stiffer flex pattern that punches through powerful surf, loads up when put on rail and then releases energy, providing serious drive and speed. The Driver is a well balanced template, purpose built to suit a wide variety of surf conditions (beaches and pint breaks), however will excel in potent waves, holding and driving through power turns! 
3 Fins Thruster Set
Dimensions:
Size: Small 45-60kgs
Base:  4.33" (110mm)
Depth:  4.38" (111mm)
Foil: Inner Foil on sides and 50/50 on Centre Fin
Sweep:  33 degrees
---------------------------------------------------------------
The Spectrum® Series is a highly technical fin construction that delivers pure performance through an effective 4-phase kinetic flex pattern, giving surfers maximum feel and control. Engineered by using a complex blend of materials, layered in a format that specifically controls the fins flex. Materials used in the Spectrum series include the likes of Texalium (stiffer than fibreglass but more flex than carbon) and different styles a carbons and kevlar, blended seamlessly into the same fin.

How much will shipping cost?
Australia Postage
Wetfins offers free shipping on all Australian orders.

Worldwide Shipping
Wetfins offers Worldwide Shipping calculated at checkout. Orders will be shipped with Australia Post. 
*Please see import duties disclaimer below.
Where is my order shipped from?
All orders are shipped from Port Macquarie NSW, Australia via Australia Post.