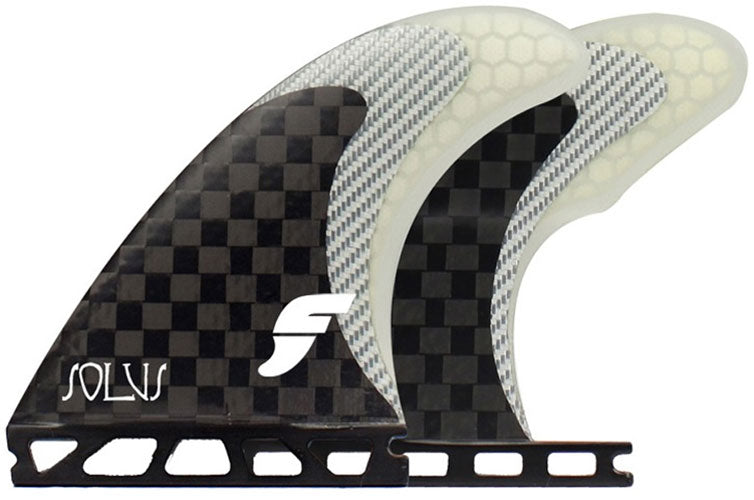 Futures Fins - Solus - Carbon - Medium
Futures Fins - Solus - Carbon - Medium
The Solus is designed with a literal twist, increasing the angle of cant and tow from base to tip, while a Carbon/Texalium structure gives the fin a progressive flex. The Solus drives and holds no matter where you throw your board, and will enable you to do crisp fluid rail to rail transitions and tight arcing turns without losing speed.
Size: Medium
Front
Height: 4.62 in, 11.73 cm 
Base: 4.40 in, 11.18 cm 
Area: 15.21 sq in, 98.13 sq cm

Rear
Height: 4.71 in, 11.96 cm 
Base: 3.38 in, 8.59 cm 
Area: 13.00 sq in, 83.87 sq cm
How much will shipping cost?
Australia Postage
Wetfins offers free shipping on all Australian orders.

Worldwide Shipping
Wetfins offers Worldwide Shipping calculated at checkout. Orders will be shipped with Australia Post. 
*Please see import duties disclaimer below.
Where is my order shipped from?
All orders are shipped from Port Macquarie NSW, Australia via Australia Post.