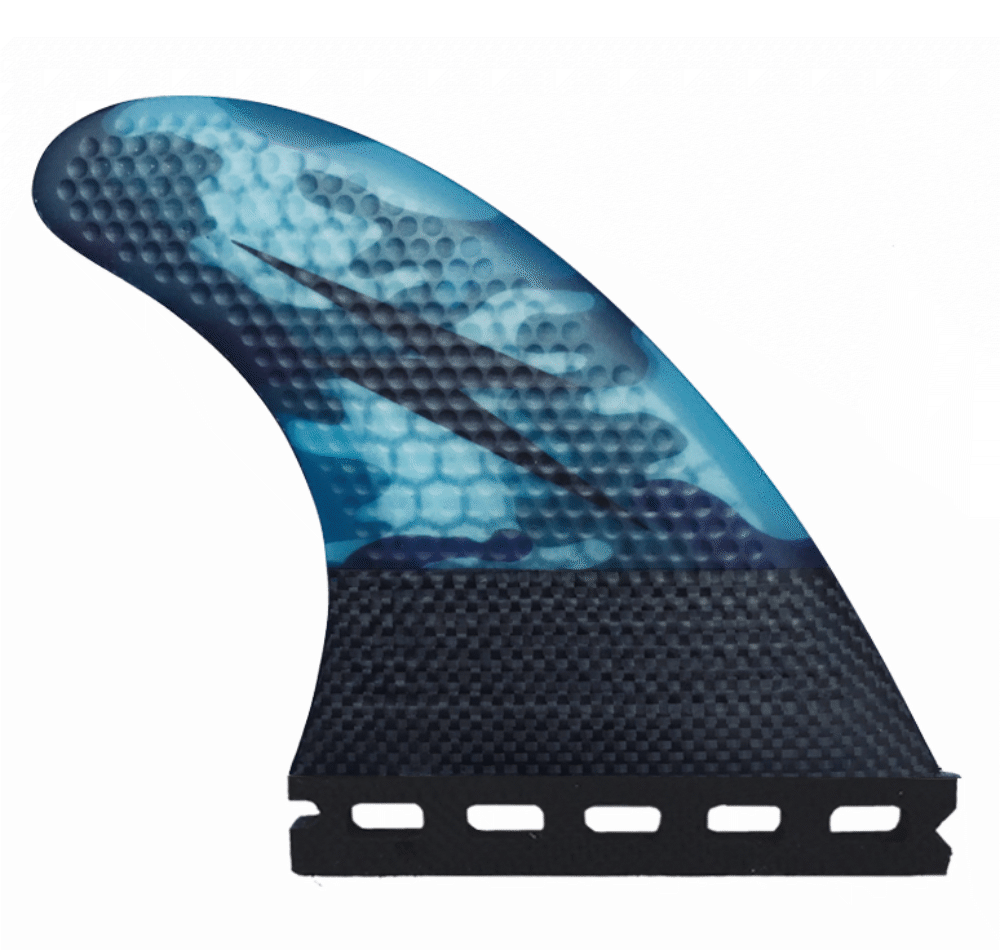 3DFins - Jamie O'Brien JOB (Futures) - Blue Camo - Large
3DFins - Jamie O'Brien JOB (Futures) - Blue Camo - Large w/Channel Tip Technology

NEW Large Jamie O'Brien signature Thruster for the Bigger Guys. Featuring 3DFINS latest performance innovation Channel Tip Technology. MORE SPEED MORE HOLD. This is what the new 2 years of design testing in extreme waves by J.O.B.  This design has been modelled off J.O.B Volcom Pipe set. This is the cutting edge, inspired by the speed generated by Channels inside foil flow dynamics .
Channels reduce Fin Tip turbulence resulting in improved hold and increased speed . As J.O.B says" these fins are insane off the bottom and amazing in the tube"
New Large template that keeps things fast and loose but with extra hold when you critically need it.
@whoisjob J.O.B Sig. Large Thruster (set of 3)
Size: Large 75kg - up
Tip Channels:  3 channels on inner tip of the side fins.
Fin Height: 4.65 (118mm)
Fin Base: 4.44" (112mm)
How much will shipping cost?
Australia Postage
Wetfins offers free shipping on all Australian orders.

Worldwide Shipping
Wetfins offers Worldwide Shipping calculated at checkout. Orders will be shipped with Australia Post. 
*Please see import duties disclaimer below.
Where is my order shipped from?
All orders are shipped from Port Macquarie NSW, Australia via Australia Post.