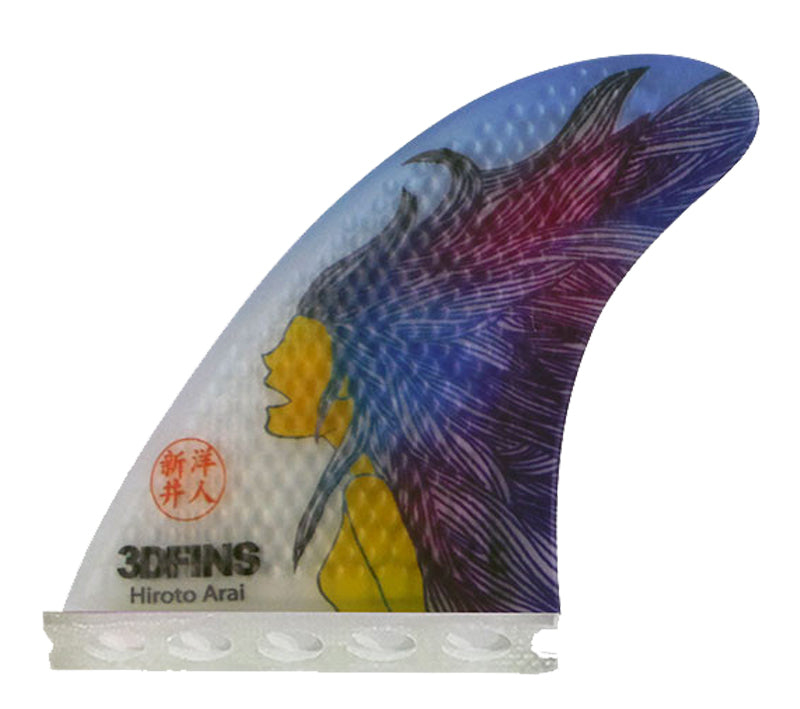 3DFins - Hiroto Arai (Futures) - Medium
3DFins - Hiroto Arai (Futures) - Medium

Hiroto has been surfing at the international level since 2008, where he made an almost immediate impact at the age of 14. He has matured into one Japans finest surfers fast, with plenty of styleexplosive.
The Hiroto 5.0 Medium size Thruster featuring Dimple Technology has Our new glass layup is Lighter with a smoother flex pattern. This medium sized template, lively flex combined with Dimples makes this fin the SUPER FUN high performance all-rounder: The Dimples improve the foils performance with the flat inner face allowing for more control at extreme speeds.
Featuring Hiroto's hand drawn art work with 3DFINS unique embedded graphic process takes Fin Art to the next level.
Single Tab (Futures base compatible)
Thruster Set - 3 Fins
Material: Fibreglass/Hexcore Construction
Surfer Size: 60-85kg ( 132-187 lb)
Height: 4.55"
Base: 4.37"
Rake: 32.8 degrees
How much will shipping cost?
Australia Postage
Wetfins offers free shipping on all Australian orders.

Worldwide Shipping
Wetfins offers Worldwide Shipping calculated at checkout. Orders will be shipped with Australia Post. 
*Please see import duties disclaimer below.
Where is my order shipped from?
All orders are shipped from Port Macquarie NSW, Australia via Australia Post.