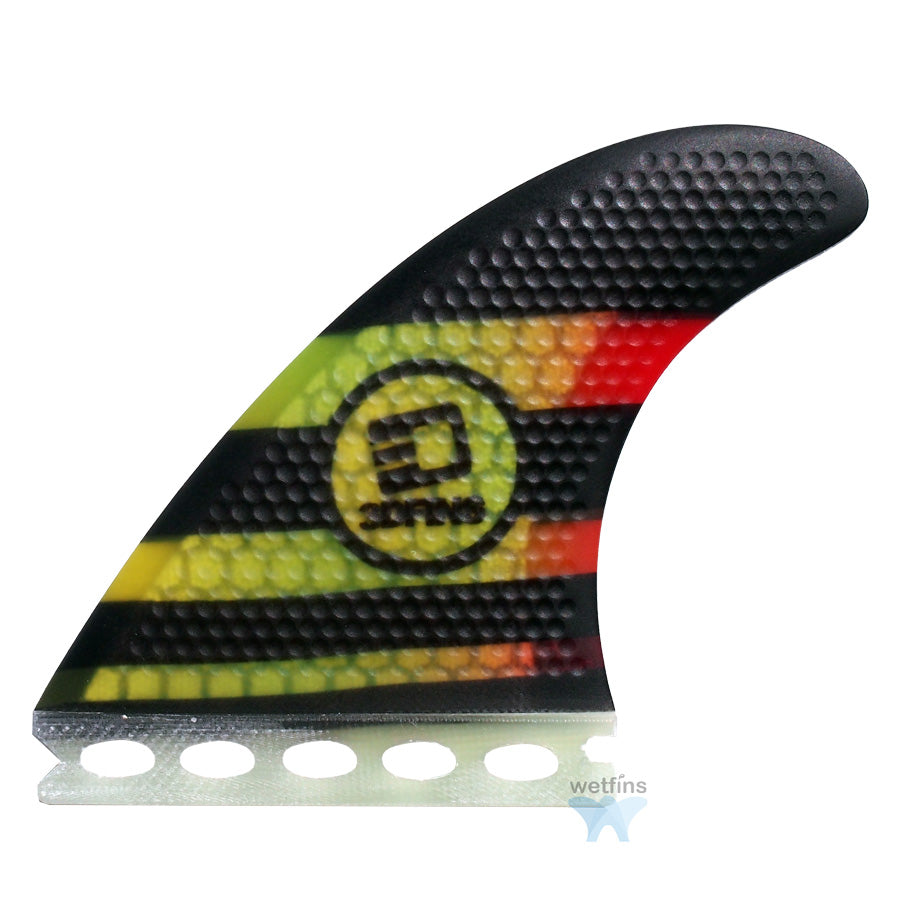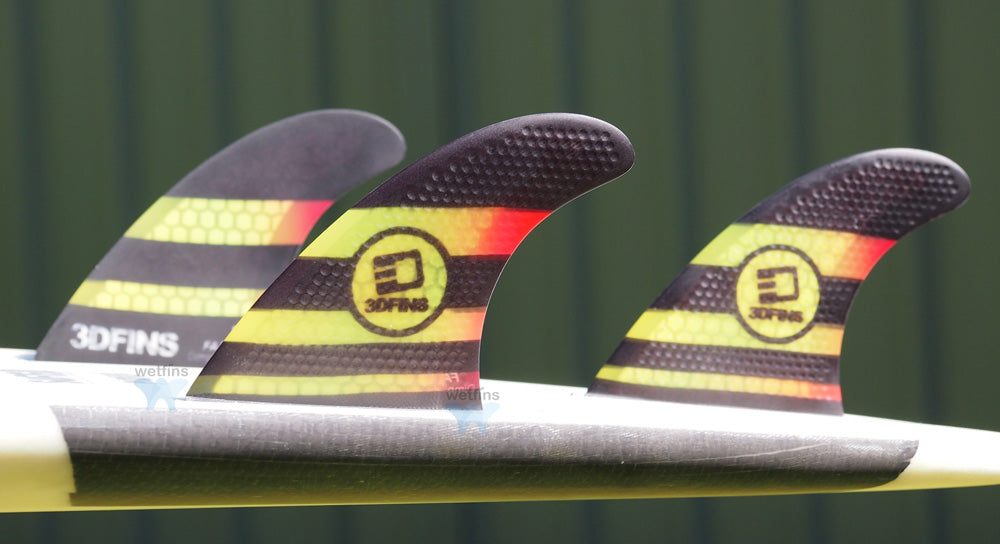 3DFins - 5.5 Fastlight (Futures) - Medium
3DFins - 5.5 Fastlight (Futures) - Medium
Q: What is 3DF2?
A:  3DF2 is compatible with FCS2 fin plugs with the use of the included grub screws to lock in the fin.
3DFins new Medium sized template has a wide base with a narrow tip giving this fin a truckload of drive and plenty of release when you want to Free Da fins.. Featuring Dimple technology and the new Fastlight Fibre Glass layup makes this fin a must have for your fin quiver. The Dimples improve the foils performance with the flat inner face allowing for more control at extreme speeds. 
Material: Hexcore/Fibreglass
Surfer Size: 65 - 85kg (132-187lb) Fin size
Height: 4.56"
Base: 4.48"


How much will shipping cost?
Australia Postage
Wetfins offers free shipping on all Australian orders.

Worldwide Shipping
Wetfins offers Worldwide Shipping calculated at checkout. Orders will be shipped with Australia Post. 
*Please see import duties disclaimer below.
Where is my order shipped from?
All orders are shipped from Port Macquarie NSW, Australia via Australia Post.