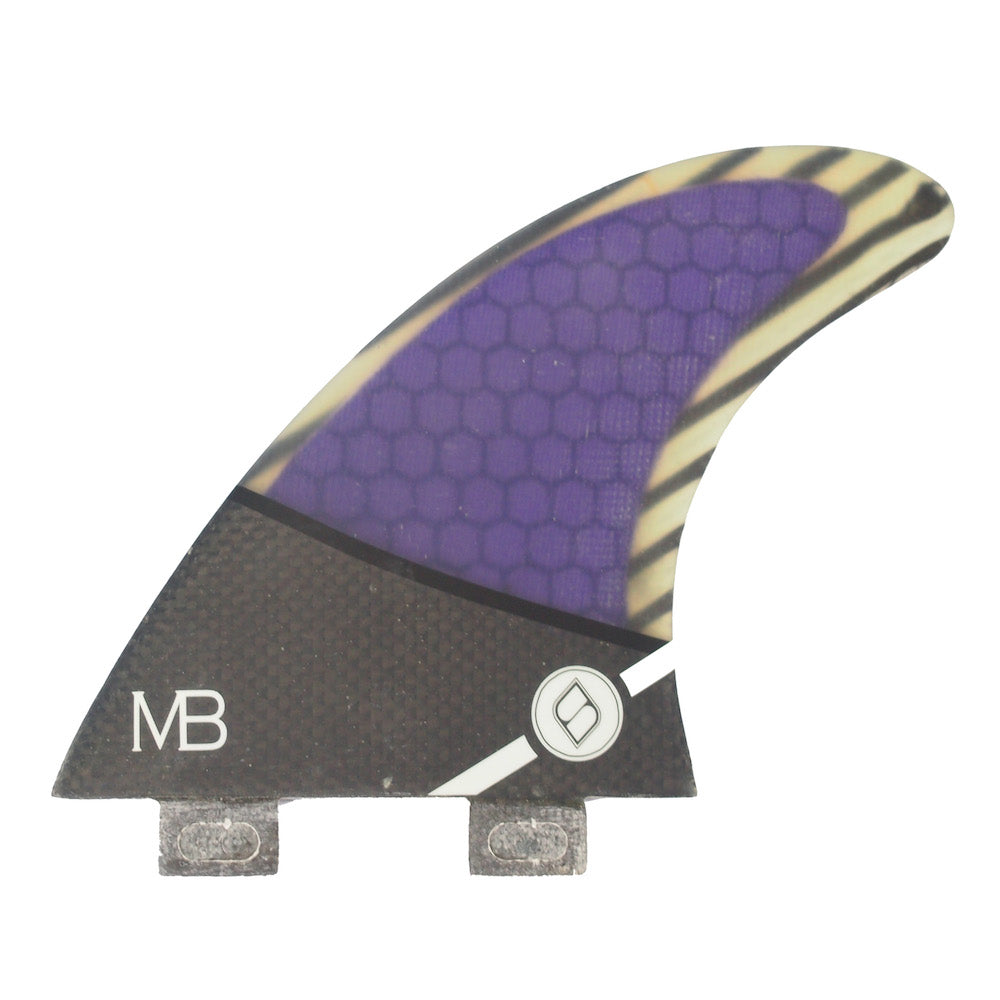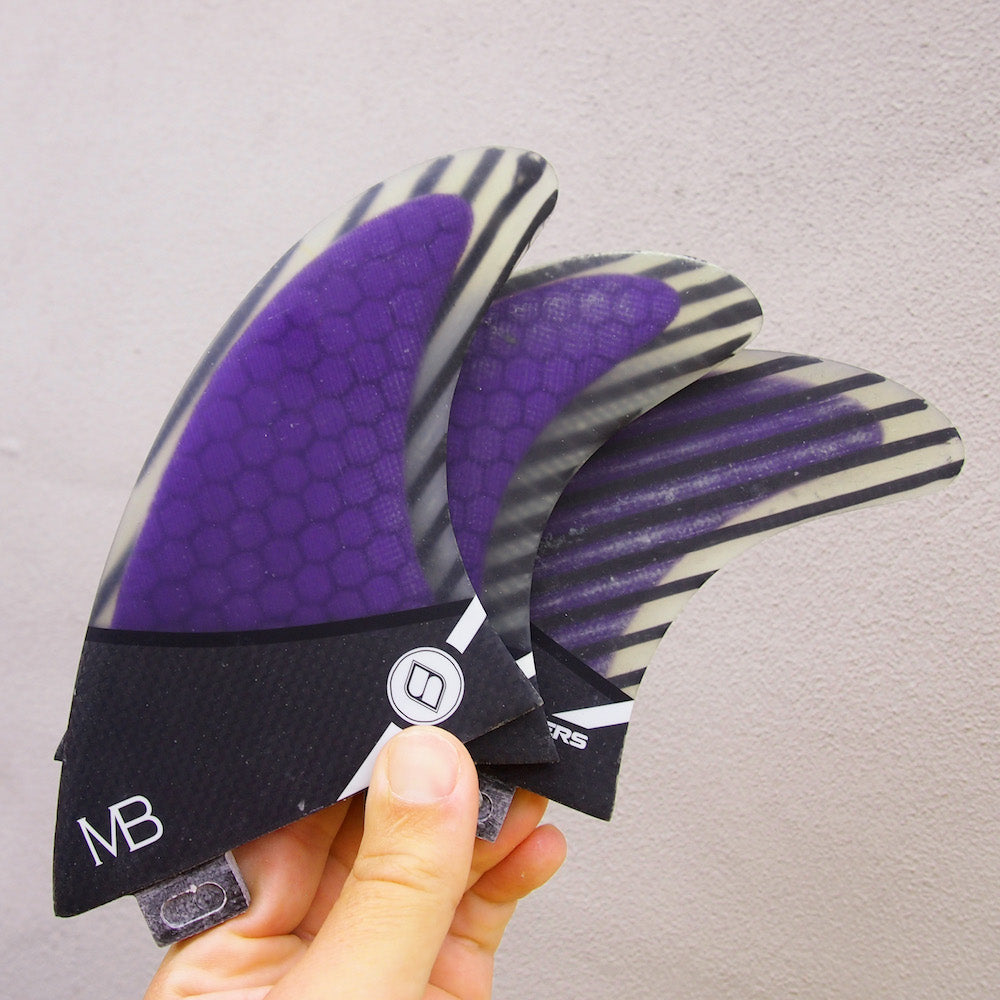 Shapers Fins - MB (FCS) Matt Banting - Purple - Small
Shapers Fins - MB Matt Banting (FCS) - Purple - Small
The MB is inspired by Matt Banting's progressive and explosive approach to surfing. Designed for lighter weight surfers, the fins sweep and wide fin base provides drive and hold through sweeping turns, whilst the fins refined tips and smaller centre fin reduce drag, increase speed and provide fin release for new school moves. The MB's are made with Shapers Carbon Hybrid Technology, a construction that creates a unique tension flex that loads up and then release energy out of turns with speed, power and commitment! The MB's deliver on performance in all surf conditions.
Thruster Set - 3 Fins
Size: Small 45-60kgs
Side Fins:
Depth:  4.52" (115mm)
Base:  4.37" (111mm)
Rake: 33 Degrees
Foil:  Flat Foil
Centre Fin:
Depth:  4.37" (111mm)
Base:  4.29" (109mm)
Rake: 34 Degrees
Foil:  50/50
How much will shipping cost?
Australia Postage
Wetfins offers free shipping on all Australian orders.

Worldwide Shipping
Wetfins offers Worldwide Shipping calculated at checkout. Orders will be shipped with Australia Post. 
*Please see import duties disclaimer below.
Where is my order shipped from?
All orders are shipped from Port Macquarie NSW, Australia via Australia Post.