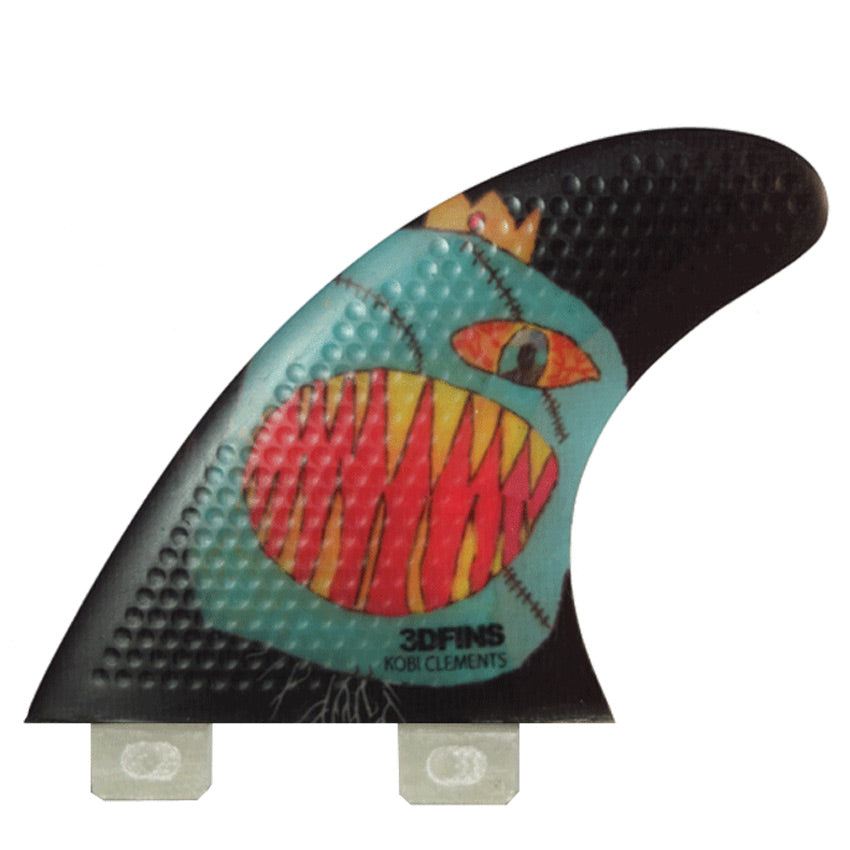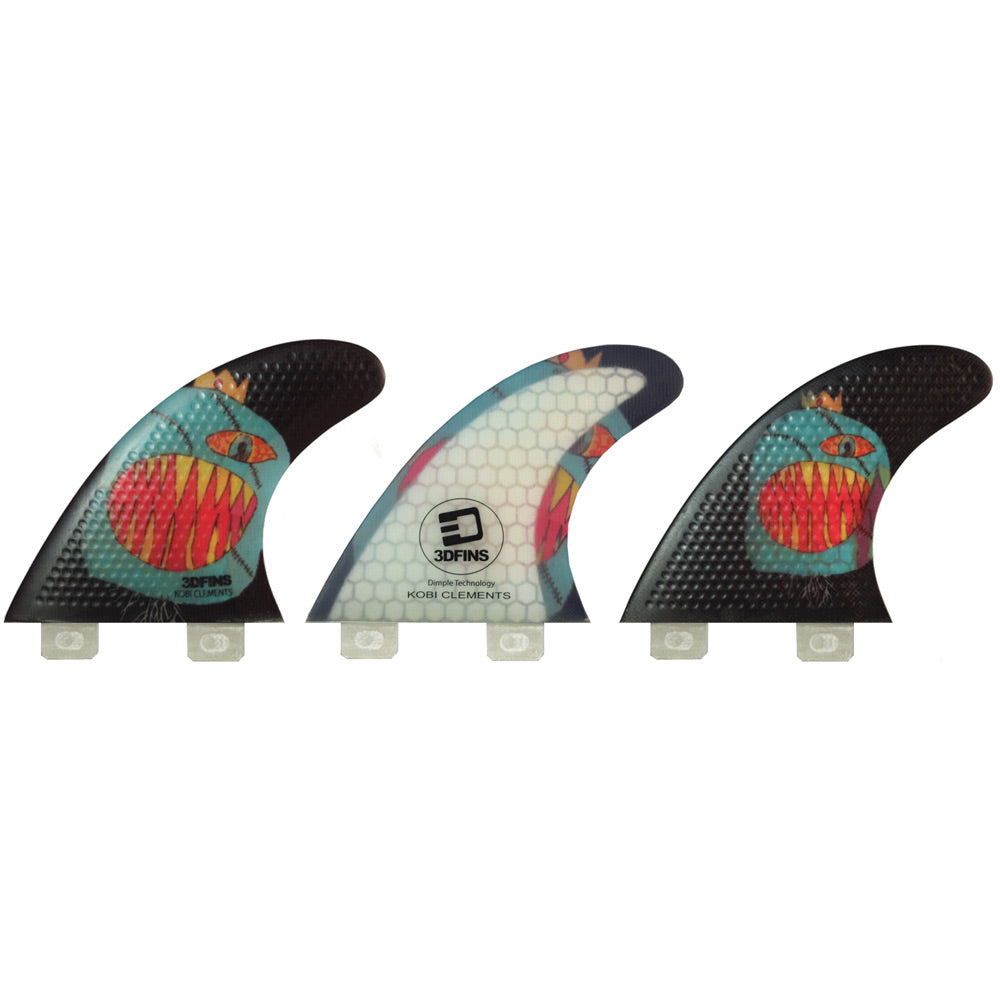 3DFins - Kobi Clements (FCS) - Small
3DFins - 3DFins - Kobi Clements (FCS) - Small

Kobi Clements Signature series FIN MONSTA Sml Thruster
Kobi has burst on the scene in recent years as a wide eyed grom a child surfing prodigy. This is Kobi's fin of choice a super high performance fin for the groms. A great fin for anyone needing a smaller template for summer fun. Great size for Wakesurfing.
This is refined flex pattern will gives back some of the power loaded into the fin. This gives the fins a super snappy lively feel in smaller waves.
Kobi's Artwork has been a big hit combined with 3DFINS unique embedded graphic process takes Fin Art to the next level.
Twin Tab (FCS base compatible)
Material: Fibreglass/Hexcore Construction
Surfer Size: 40-60kg ( 121-165 lb)
Height: 4.42"
Base: 4.29"
Rake: 32.4 degrees
How much will shipping cost?
Australia Postage
Wetfins offers free shipping on all Australian orders.

Worldwide Shipping
Wetfins offers Worldwide Shipping calculated at checkout. Orders will be shipped with Australia Post. 
*Please see import duties disclaimer below.
Where is my order shipped from?
All orders are shipped from Port Macquarie NSW, Australia via Australia Post.