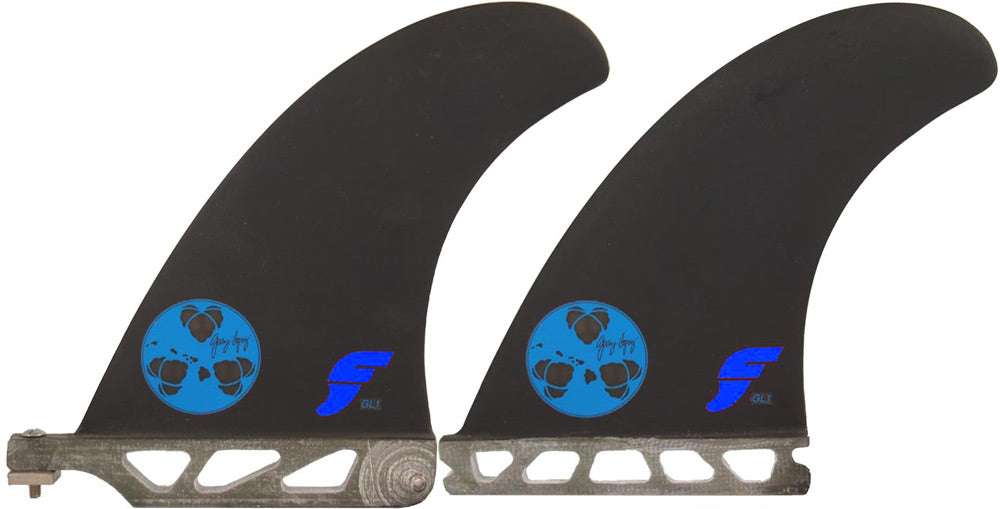 Future Fins - GL1-TRI - Gerry Lopez SUP - Black - Large
Future Fins - GL1-TRI - Gerry Lopez SUP - Black - Large


From the start, it has been a matter of adapting fins designed for regular surfing to the SUP boards.  But SUP boards are different... longer, wider and thicker.  With the leverage of the long handle paddle, one is able to exert considerable force when laying into a turn or cutback.  All this adds up to requiring a special type of fin...and here it is.
Size: Large
2+1 Set = 1 Longboard center fin and 2 Future Side fins
Centre and Side Fins:
Height: 5.40"
Base:   4.44"

(All 3 fins are the same size.  The Futures Fins website has incorrect sizing)
Please note that the center fin will fit into a standard longboard fin box.
How much will shipping cost?
Australia Postage
Wetfins offers free shipping on all Australian orders.

Worldwide Shipping
Wetfins offers Worldwide Shipping calculated at checkout. Orders will be shipped with Australia Post. 
*Please see import duties disclaimer below.
Where is my order shipped from?
All orders are shipped from Port Macquarie NSW, Australia via Australia Post.