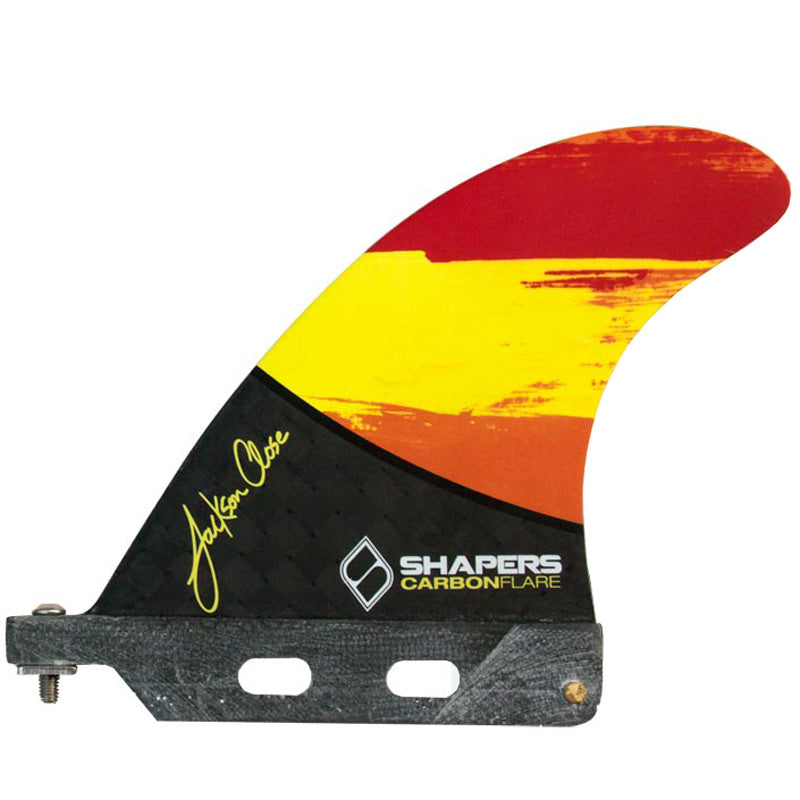 Shapers Fins - JC01 Jackson Close - Box Fin
Shapers Fins - JC01 Jackson Close - Box Fin
Can be used in a SUP or Longboard.
Box Fin:
Base:     4.55" (116mm)
Depth:    4.64" (118mm)
Sweep:   33 degrees
Foil:        50/50
Carbon Flare:
Carbon Flare Series is a pure performance construction, Light weight and strong. The carbon base creates a stiff base and allows the fin to flex in a way that releases energy between transitions that provides maximum acceleration and drive. The use RTM (Resin Transfer Method) to combine Carbon at the base of the fin and the Comp-Lite® Foam Core results in a construction that results in a lightweight responsive flex pattern
How much will shipping cost?
Australia Postage
Wetfins offers free shipping on all Australian orders.

Worldwide Shipping
Wetfins offers Worldwide Shipping calculated at checkout. Orders will be shipped with Australia Post. 
*Please see import duties disclaimer below.
Where is my order shipped from?
All orders are shipped from Port Macquarie NSW, Australia via Australia Post.