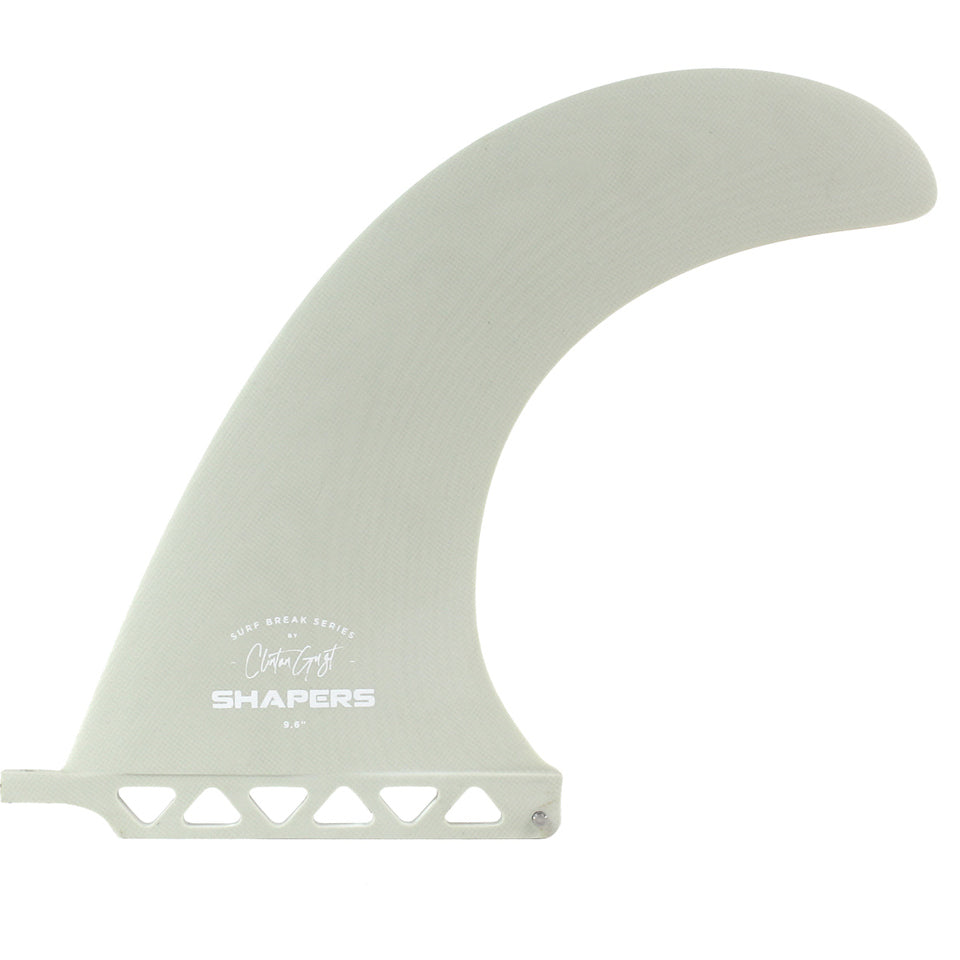 Shapers Fins - 9.6" Clinton Guest - Nude
Shapers Fins - 9.6" Clinton Guest - Nude

A unique shape for that controlled feel, providing exceptional hold and stability. A great option for nose riding and heavy footed, power turns.

Clinton guest is a genuine contender on the world surf league longboard tour.
Clint's range of signature fins promote versatile, high performance longboarding, accommodating a wide range of boards and surf conditions.

The Clinton Guest range deliver on his demands for a combination of drive, speed, responsiveness and control. 
Material: Fibreglass
Depth:  9.6" 
Base:   6.78"
How much will shipping cost?
Australia Postage
Wetfins offers free shipping on all Australian orders.

Worldwide Shipping
Wetfins offers Worldwide Shipping calculated at checkout. Orders will be shipped with Australia Post. 
*Please see import duties disclaimer below.
Where is my order shipped from?
All orders are shipped from Port Macquarie NSW, Australia via Australia Post.