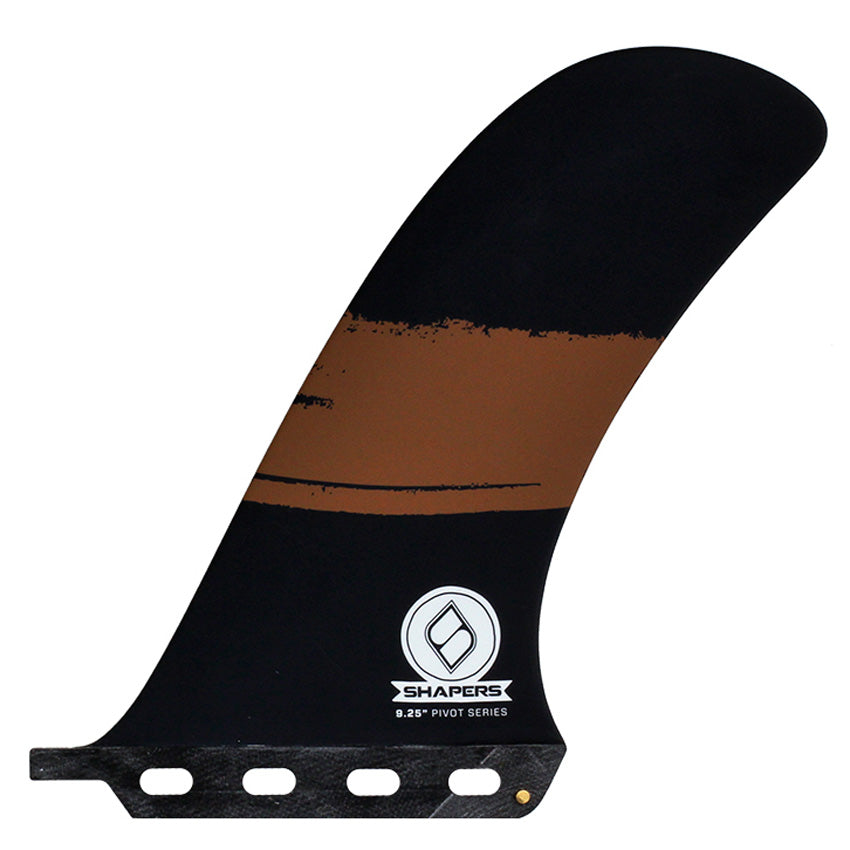 Shapers Fins - 9.25" Pivot - Brown
Shapers Fins - 9.25" Pivot - Brown

A single longboard fin setup suited for old school logs and modern nose riders. The Pivot has a large surface area and an upright shape that allows the board to flow through arcs but will also perform through tight pocket turns. Also a very popular choice for SUP (flat water paddling and racing).
Fin Specs:
BASE         6.25"    (156mm)
DEPTH        9.25"   (235mm)
How much will shipping cost?
Australia Postage
Wetfins offers free shipping on all Australian orders.

Worldwide Shipping
Wetfins offers Worldwide Shipping calculated at checkout. Orders will be shipped with Australia Post. 
*Please see import duties disclaimer below.
Where is my order shipped from?
All orders are shipped from Port Macquarie NSW, Australia via Australia Post.