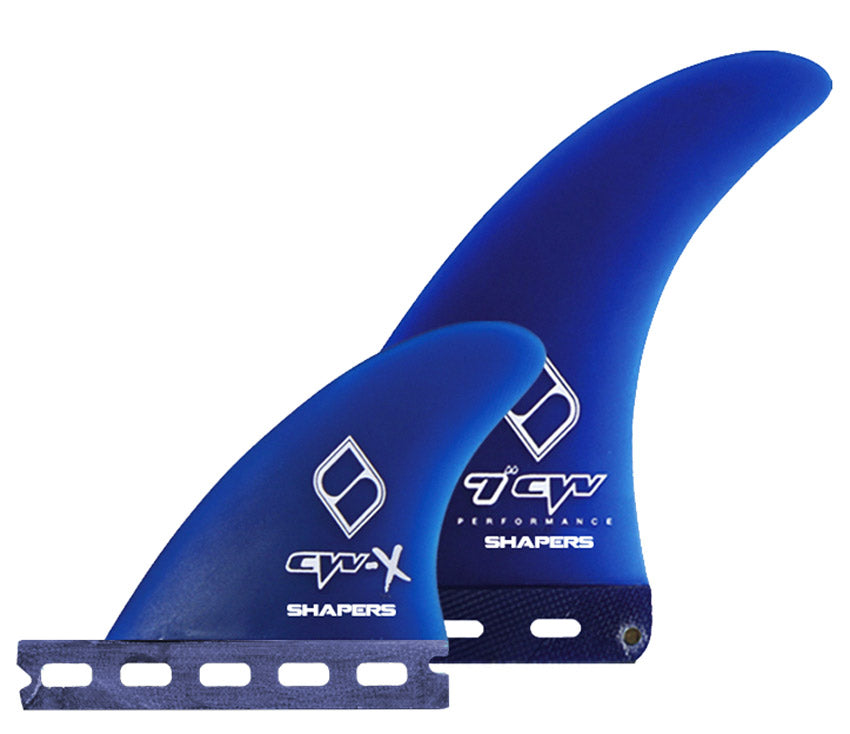 Shapers Fins - 7" Clearwater 2+1(Futures) - Blue
Shapers Fins - 7" CW-X Clearwater 2+1(Futures) - Blue
New School progressive Longboard Shaper Steve Del Rosso has designed the 7 "CW setup with an upright template and less rake in the tip. This allows for quick and pivotal surfing with minimal drag. Combined with a flexi tip that springs out of turns with drive and speed. The 7"CW delivers a new school performance of longboard surfing.
Material: Performance Fibreglass
Side Fins
Base: 4.52" (115MM)
Depth: 4.64" (118mm)
Side Foil: Inner Foil
Sweep: 32 Degrees 
Centre Fin
Base: 5" (128mm)
Depth: 7" (179mm)
Sweep: 32 degrees
Foil: 50/50
How much will shipping cost?
Australia Postage
Wetfins offers free shipping on all Australian orders.

Worldwide Shipping
Wetfins offers Worldwide Shipping calculated at checkout. Orders will be shipped with Australia Post. 
*Please see import duties disclaimer below.
Where is my order shipped from?
All orders are shipped from Port Macquarie NSW, Australia via Australia Post.