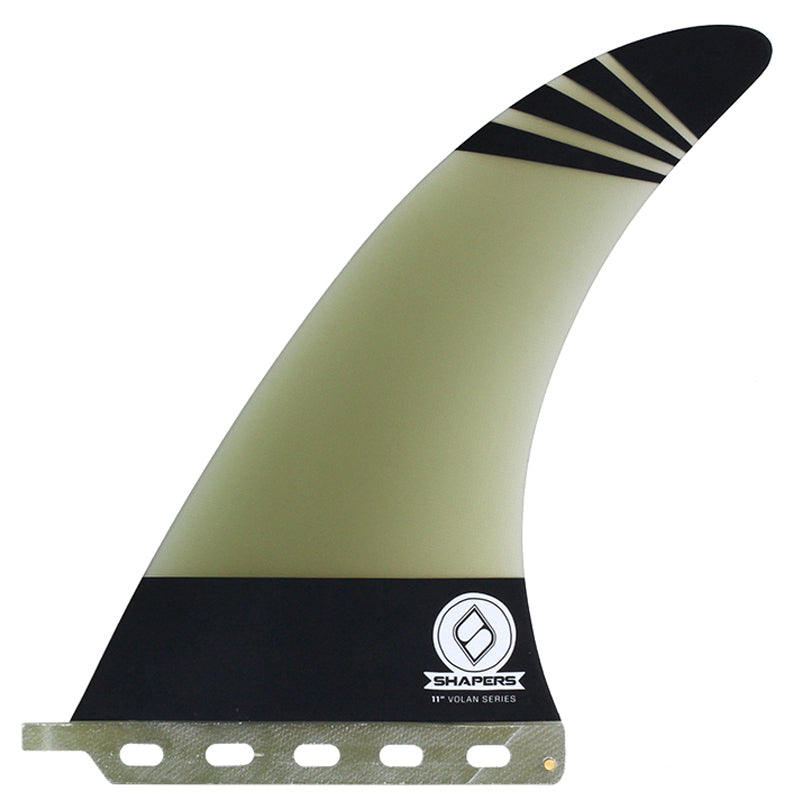 Shapers Fins - 11" Volan - Smoke
Shapers Fins - 11" Volan - Smoke  
The 11" Volan template is designed for displacement hull stub design board and logs. The Volan provides a precision flex that springs the board out of turns and enhances the maneuverability of the board, the rake to base ratio provides stability and drive need from mid length boards. The 11" has more base and tip then the 9" making it perfect nose riding logs and tradditional egg shapes or single fins.
11' Volan, combines a wide based and a tapered thin tip that offers a flexible tip that balances the flow of all transitions of log surfing. Popular choice among pin tail or pulled in logs.
Material: Volan 
Depth: 11" (279mm)
Base:   7.55" (192mm)
How much will shipping cost?
Australia Postage
Wetfins offers free shipping on all Australian orders.

Worldwide Shipping
Wetfins offers Worldwide Shipping calculated at checkout. Orders will be shipped with Australia Post. 
*Please see import duties disclaimer below.
Where is my order shipped from?
All orders are shipped from Port Macquarie NSW, Australia via Australia Post.