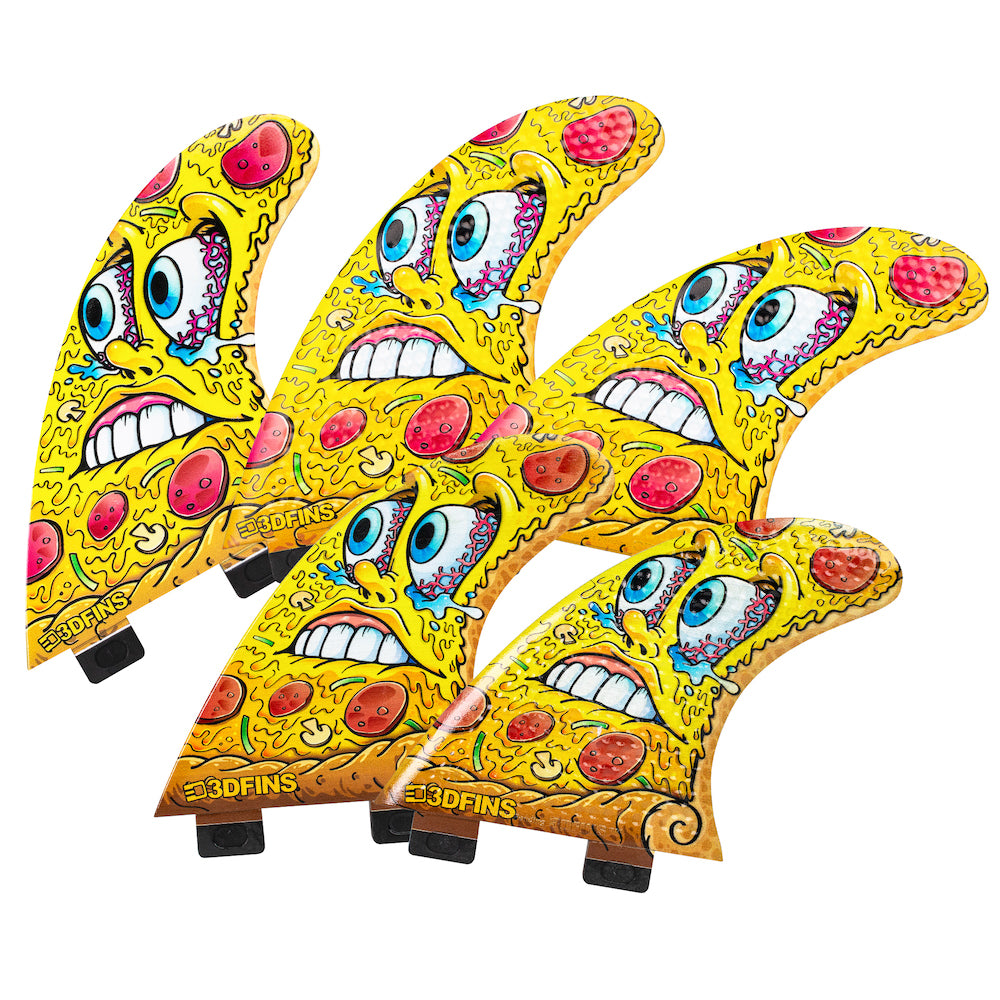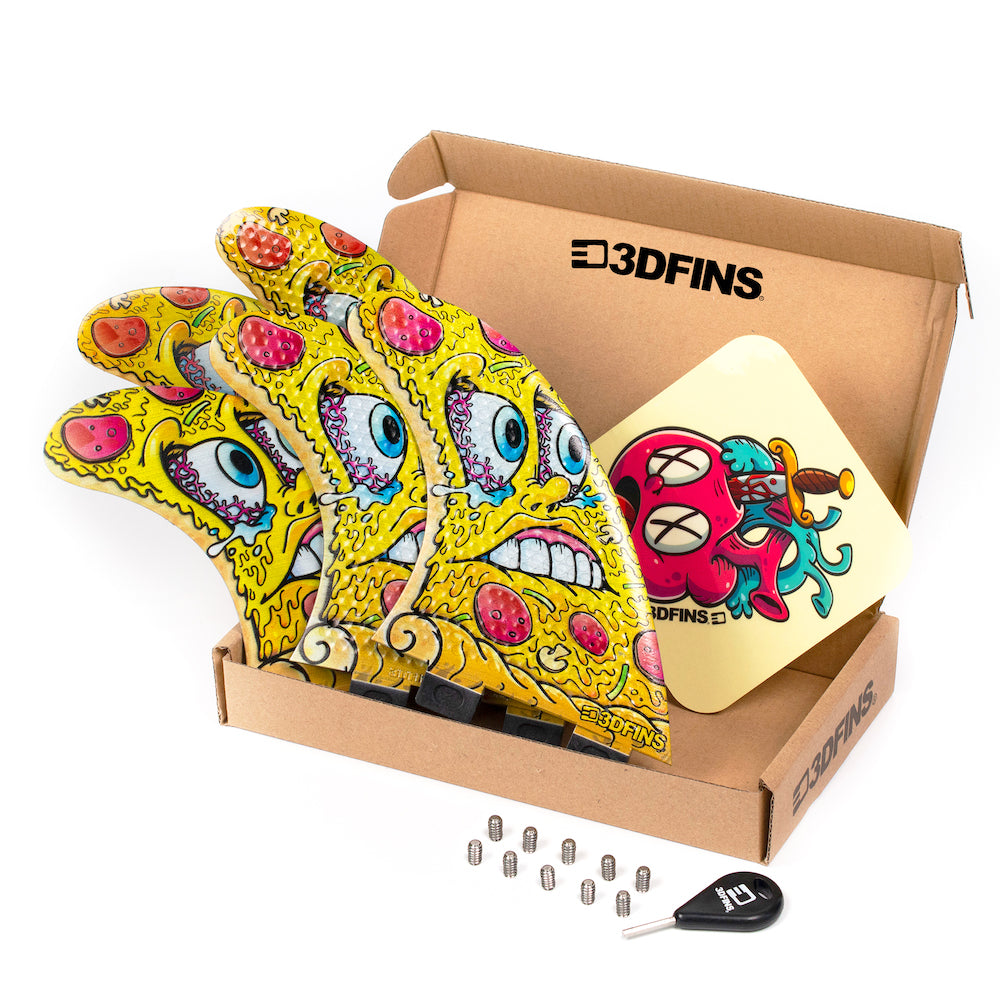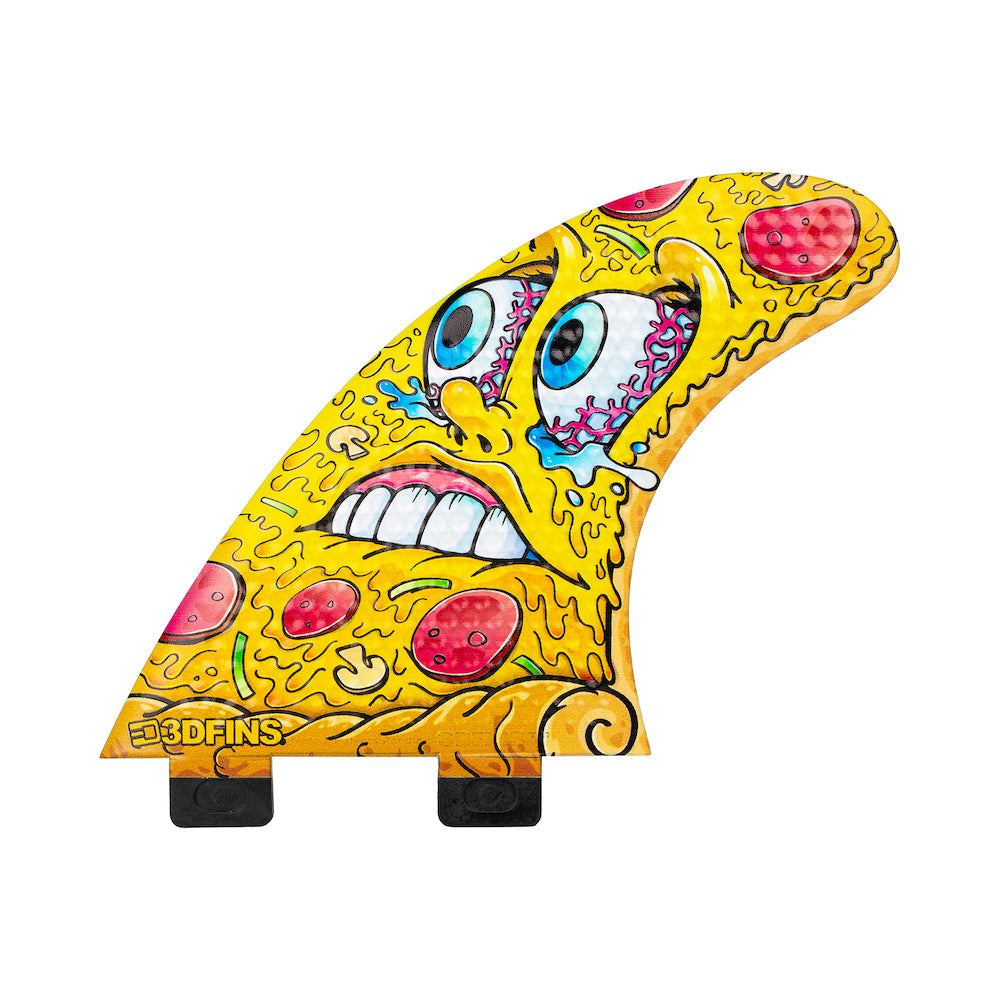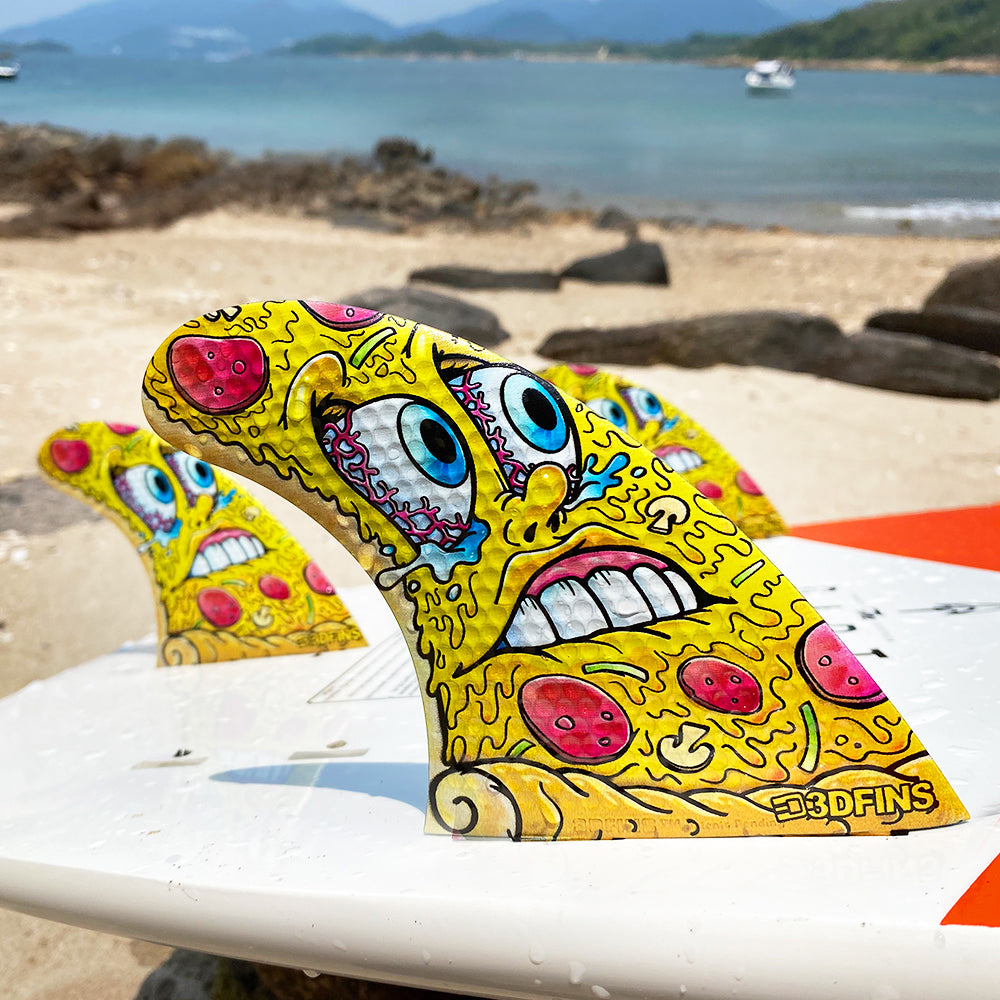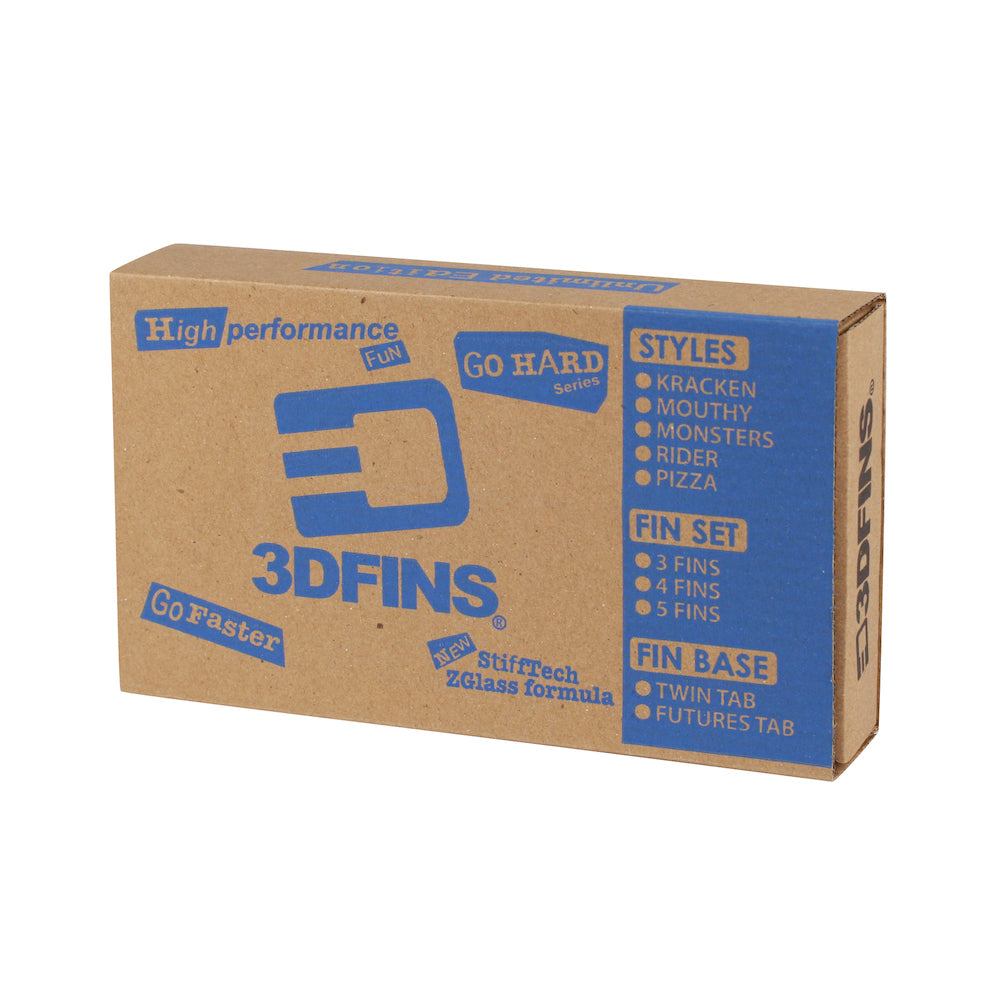 3DFins - 5 Fin Pizza (FCS 1) - Medium
3DFins - 5 Fin Pizza (FCS 1) - Medium
3DFINS GOHARD series feature the incredible, world renown, patented Dimple Technology.
3DFINS Patented Dimple technology is a World Tour proven innovation with 3 Pipeline podiums, 3 World champions and one WSL BIGWAVE tour win.
The Dimples have proven to reduce drag, increase Drive (lift) and improve overall Foil performance. The difference Dimples make can be felt from beginners to professionals. More Speed More Drive = More fun.
Size Medium
5 fin set
Thruster Fins
Base: 4.37" / 110mm
Depth: 4.55" / 115mm
Foil: Flat Foil
Quad Rears
Base: 4.26" / 108mm
Depth: 4.22" / 107mm
Foil: Inner Foil
Sweep:  33
Features:
UV protected original artwork, using our unique art application process.

ZGLASS is a secret recipe of fibreglass and a marine grade polymer. The high fibreglass content creates a light but super strong fin.

Affordable technology with premium construction, ZGLASS creates a stiff flex pattern with unparalleled snap back memory.
This legendary all-rounder template that has been proven in all sizes of surf, from your average beach breaks pumping pipeline and maxing Teahupoo. Not too upright and not too much rake, perfect tight radius turns and drawn out carves. Dimples give the fins extra hold and release with Bursts of speed down the line.
How much will shipping cost?
Australia Postage
Wetfins offers free shipping on all Australian orders.

Worldwide Shipping
Wetfins offers Worldwide Shipping calculated at checkout. Orders will be shipped with Australia Post. 
*Please see import duties disclaimer below.
Where is my order shipped from?
All orders are shipped from Port Macquarie NSW, Australia via Australia Post.