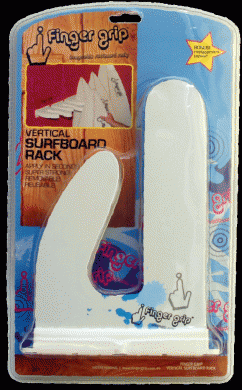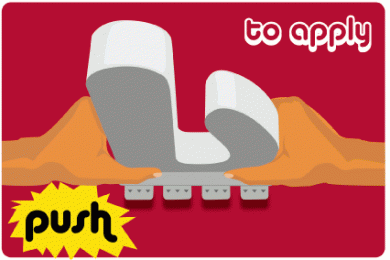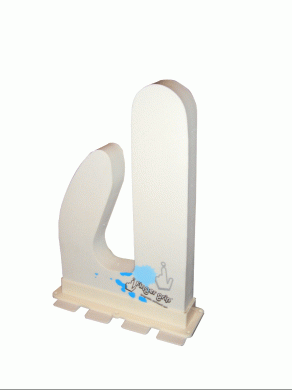 Finger Grip - Vertical Storage Surfboard Rack
EVERY BOARD RIDER KNOWS YOU HAVE TO KEEP YOUR PRIZED BOARDS AND TOOLS IN TOP CONDITION TO GET THEIR BEST PERFORMANCE. Transport and storage is where most damage occurs. Avoiding scratches, scrapes or dings is absolutely essential.
The Finger Grip is a removable, reusable, board racking solution to keep your quiver neat, tidy and safe.
The Finger Grip system uses super strong double sided removable tapes to secure the soft EVA foam Fingers to the wall. These bad boys are designed for years of use. Forget dodgey DIY racks. Safely, neatly, and securely rack up your boards, rods, and tool.
Be proud of your tool. Get it out, show it off and Finger Grip it!
• Removable
• Reusable
• Foam Finger won't damage your board
• Install in 30 seconds, remove just as quick
• Safe, Neat, and Secure
ENDORSEMENTS:
"The finger grip is perfect for displaying our soft boards at the factory and in the surf school. I also have twenty boards at home and the finger helped me organise and put them on display."
-Matt Grainger, Owner of Manly Surf School & Softboards Australia
"The Finger Grip boardracks are amazing, perfect for keeping my quiver stacked tidy on tour all over the world. Wicked!" 
-Jarrod Howes, professional surfer ranked in the world's top 44
"Finger Grips are effective and cost efficient. They make it easy to keep the surfboards organised and tidy in our student accommodation." 
-Jodie Francis, Marketing Director, Flying Fish Australia
"As a Kite surfer I am proud of my new kite board and its awesome graphics, now there is finally a product available that allows me to show off my prized board on the wall for everyone to admire. Love the FingerGrips, well done and thank you."
-Regan Brown, Professional Kite Boarder
"i'd be fingered without it."
-Alex Mac, International surfer / DJ
How much will shipping cost?
Australia Postage
Wetfins offers free shipping on all Australian orders.

Worldwide Shipping
Wetfins offers Worldwide Shipping calculated at checkout. Orders will be shipped with Australia Post. 
*Please see import duties disclaimer below.
Where is my order shipped from?
All orders are shipped from Port Macquarie NSW, Australia via Australia Post.