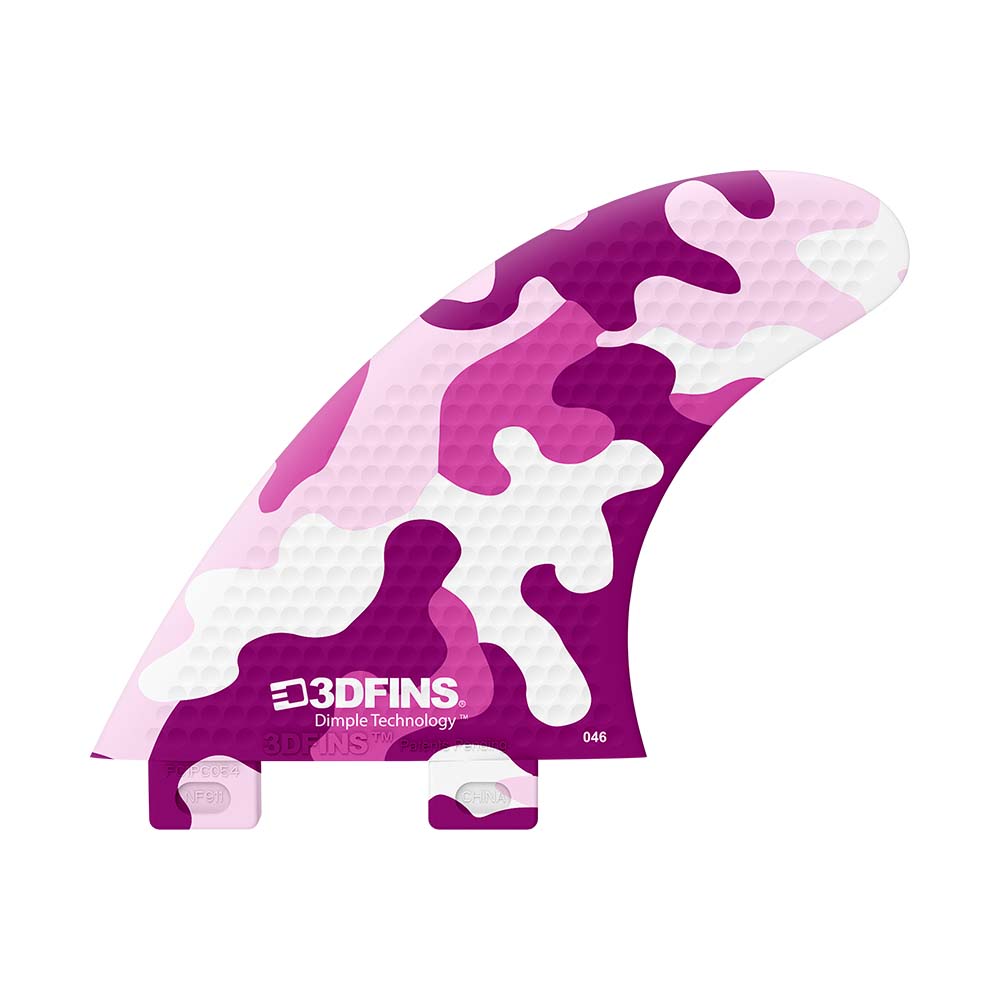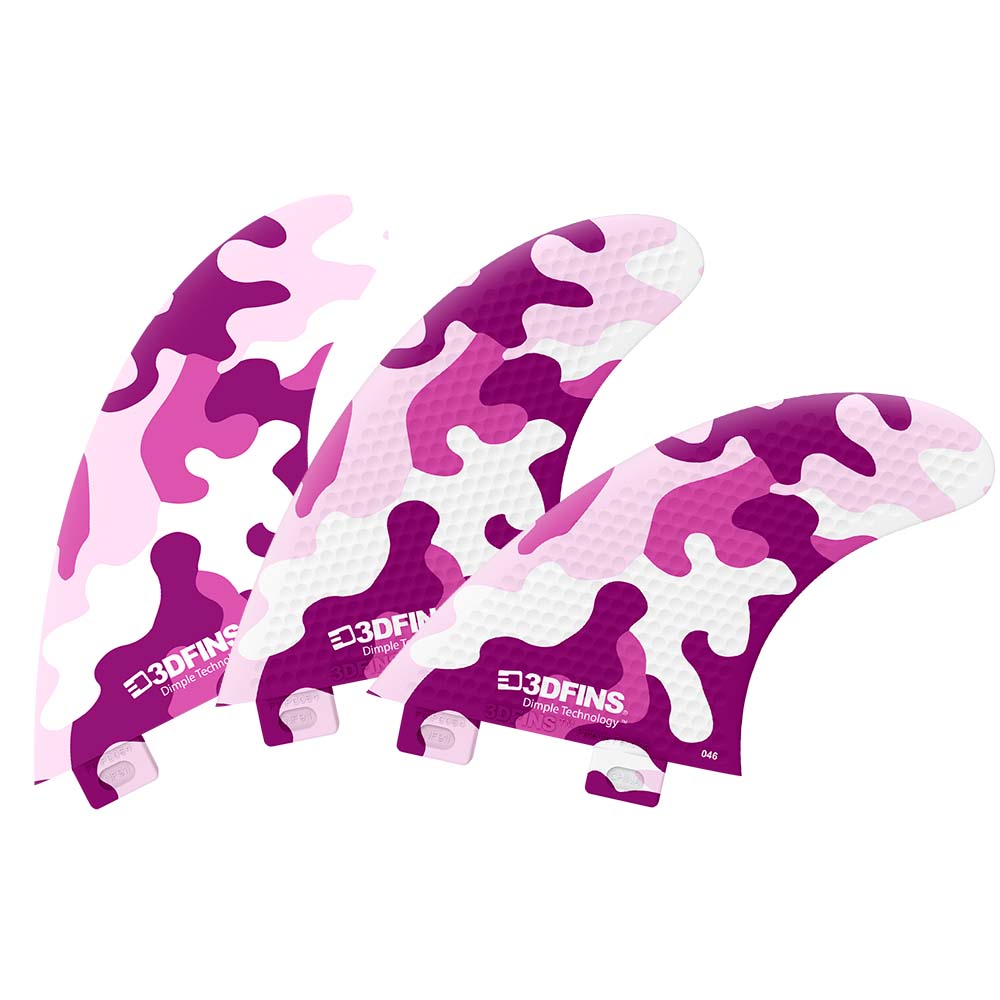 3DFins - Pink Camo (FCS1) - Medium
3DFins - Pink Camo (FCS1) - Medium
Specifications:
Optimum weight ranges
Base

4.37" / 110mm


Height


4.55" / 115mm

FOIL

Flat inside foil

ZGLASS Composite Construction

Nylon/Glass fibre composite

Best Board

High Performance short boards, Fun boards, Soft boards, Surf school boards, any boards

 

Best for Waves

Great for Small to Medium size surf

Includes: 3 Fins
This legendary all-rounder template that has been proven in all sizes of Surf, from your average beach breaks Pumping Pipeline and maxing Teahupoo. Not too upright and not too much rake perfect tight radius turns and drawn out carves. Dimples give the fins extra hold and release with Bursts of speed down the line.

Amazing value, Super tough, high performance fin. Featuring 3DFINS Proven Innovation Dimple Technology giving you "MORE SPEED MORE DRIVE". 
- Our patented Dimple Technology, like on golf balls, has proven to reduce drag by up to 15% while providing maximum control. 
- Our Eco friendly sustainable packaging is 100% recyclable and is manufactured with low production waste.
Golf balls have dimples for two main reasons, a dimpled surfaces reduce drag and improves lift. That's why 3DFINS developed our patented Dimple Technology for all types of surfboard fins. 3DFINS surfboard fins reduce drag, provides maximum control and stability in turns and most importantly, helps you keep your speed.  From your first ride, you'll definitely feel the difference. Don't let your fins hold you back. GOHARD!
Package includes:
1x Medium Thruster (Set of 3)
1 x 3DFINS key
Screws
1 x 3DFINS awesome sticker
How much will shipping cost?
Australia Postage
Wetfins offers free shipping on all Australian orders.

Worldwide Shipping
Wetfins offers Worldwide Shipping calculated at checkout. Orders will be shipped with Australia Post. 
*Please see import duties disclaimer below.
Where is my order shipped from?
All orders are shipped from Port Macquarie NSW, Australia via Australia Post.