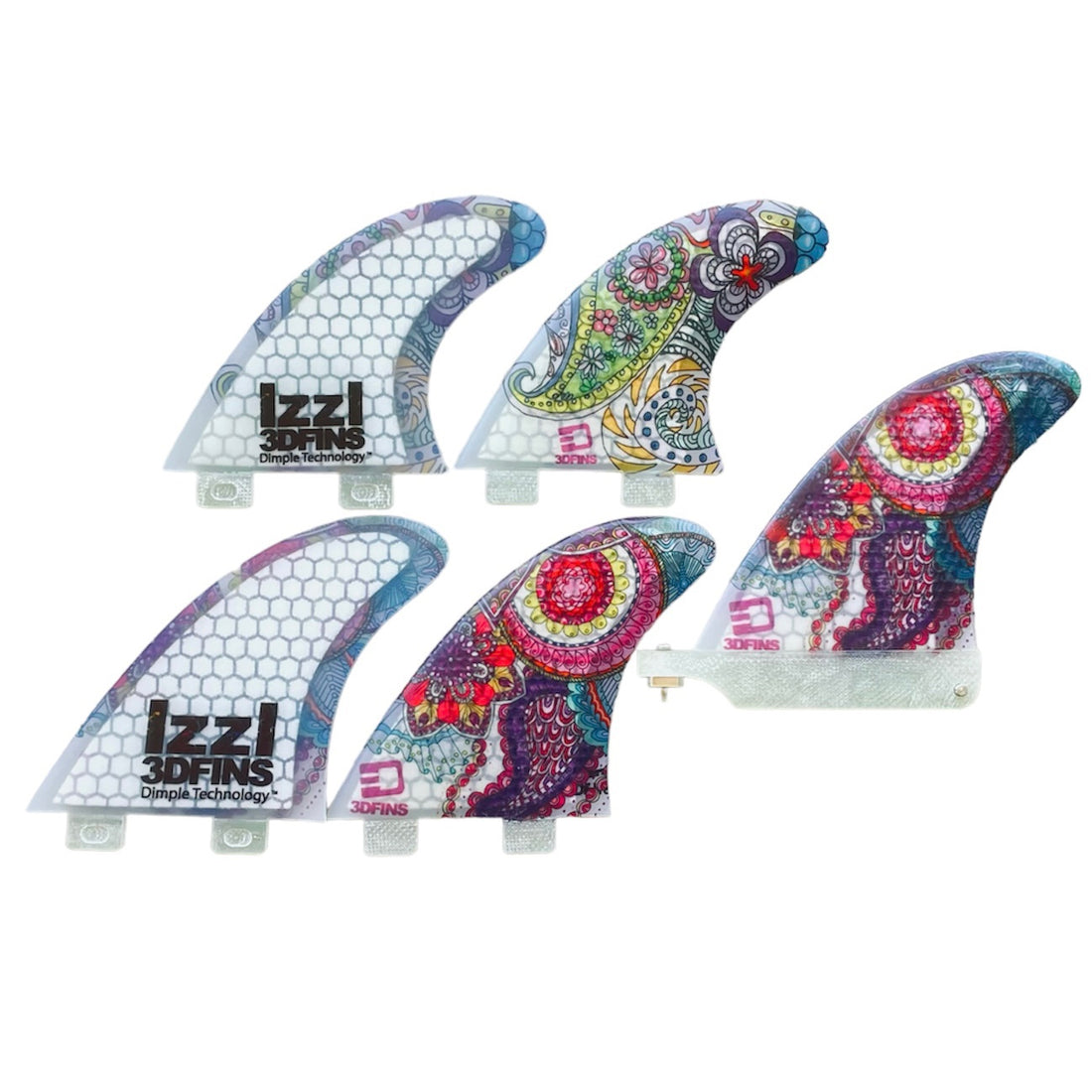 3DFins - Izzi Gomez (FCS) 5 Fin Set (2+1 and Quad)
3DFins - Izzi Gomez (FCS) 5 Fin Set (2+1 and Quad) 
The rear Quads are a small medium template allowing for plenty of drive and release. Ride them as a quad in high performance SUP boards or Longboards for a ridiculously fast responsive feel. The Center fin has a longboard box fin base giving riders the chance to have a smaller rear template for a more traditional Thruster feel.  Or use all 5 fins for a great fin set up for paddle control in flat water or for extra hold and drive in waves.
*Included: 5 Fins (1 Box fin, 2 Side fins and 2 rear quad fins)
Weight: 60-80kg up (132-187lb)
Material: Fibreglass/Hexcore
Side Fins:
Base:     3.75" (110mm)
Depth:   4.55" (115mm)
Flat Foil
Rear Box Fin:
Base:      3.75". (110mm)
Depth:    4.55" (115mm)
Foil:        50/50
Quad Rear Fins:
Base:     4.25" (108mm)
Depth:    4.22" (107mm)
Inner Foil
How much will shipping cost?
Australia Postage
Wetfins offers free shipping on all Australian orders.

Worldwide Shipping
Wetfins offers Worldwide Shipping calculated at checkout. Orders will be shipped with Australia Post. 
*Please see import duties disclaimer below.
Where is my order shipped from?
All orders are shipped from Port Macquarie NSW, Australia via Australia Post.